Motivation | Noom Weight Loss Coach

Get Started Now »
Keeping you motivated with the latest in psychology research.
Get a Noom Score of 100 everyday by completing all of your tasks.
Positive feedback when you need it.
Your coach keeps track of how well you're doing and provides encouraging feedback throughout your weight loss journey.
Your coach knows when the going gets tough and always keeps you on track.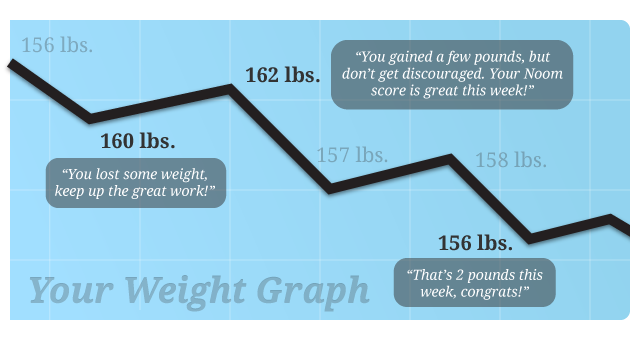 Reminders and widgets.
Noom Weight Loss Coach is always there to remind you of scheduled exercises, to log meals, and keep you on track.
It's a smart coach that remembers, even when you don't!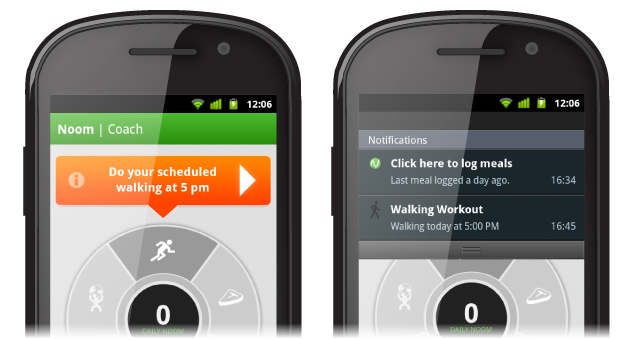 See your progress at a glance, all the time.
Get points added to your Daily Noom Score as you complete your tasks. When you reach 100, you're done!
You can also view a graph of your weight loss progress to see how close you are to your goal.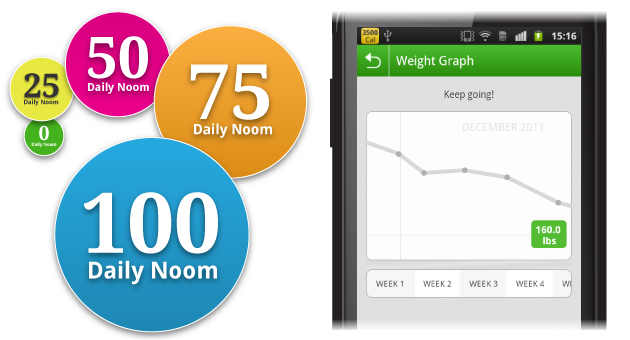 Support from a dedicated weight loss community when you need it.
Share your weight loss experience, share stories, and get support from other Noom users on the forums.
When you're a Noom user, you're part of the Noom community.