Friday, May 17th, 2013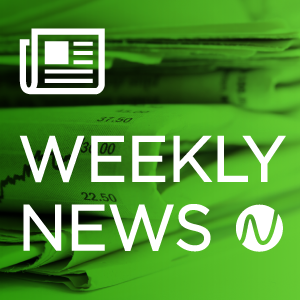 Great news if you're getting up there in years: 70 to 80-year-olds who participated in cardio or strength-training exercise programs had fewer health bills than those who didn't, according to a recent study. All the more reason to adopt healthy exercise habits when you're young!
If you're overweight, you already know weight loss is hard. But recent research has explored why obesity in particular is so hard to overcome — and it has to do with the way the brain actually monitors food intake. The latest research reveals there could be a solution, though.
We were surprised to read that easy access to gyms (e.g. at work) can actually lower some people's quality of life. While those who attended often reported an improved quality of life, those who attended very little reported a decreased quality of life. Researchers attributed the change to negative self-talk among the non-users. The lesson? If you miss a workout, don't sweat it! We all make mistakes sometimes and it's far more important to let yourself off the hook.
New regulations around the U.S. are requiring chain restaurants to post meals' calorie content. Researchers are now suggesting regulations be expanded to cover smaller chains and independent restaurants at all. What do you think: Too much government oversight or all's fair in the name of public health?